Do you spend way too many minutes—okay, hours—trying to detangle your curly mane? I feel you. As someone with 3B curls, I've faced my share of knots, snags, and rat nests over the years. Detangling curly hair is like a battle of wills between you and your hair.
But you don't have to suffer endless detangling sessions or wind up hacking off your lengths in frustration. With the right techniques and products, you can make detangling your curly hair a breeze instead of a burden.
This article has every answer to your common queries related to detangling curly hair.
The Ideal Time and Frequency to Detangle Your Hair
First of all, when's the best time and how often should you detangle those stubborn knots?
During or Immediately After the Shower
Detangling curly hair when it's loaded up with conditioner to reduce breakage. The slip-from the conditioner allows combs to glide through smoothly. Warm water also temporarily loosens curls so you can detangle shed hairs easily.
If you don't detangle in the shower, do it immediately after soaking wet, freshly washed hair. At this point, your curls are most hydrated and loose.
Never detangle when your hair is dry—this is when curls are most prone to snapping and frizzing from brushing.
How Often Is Detangling Recommended?
There's no official limit but over-detangling can make your hair coarse and amplify split ends. I hold full-fledged detangling rituals only on wash days, about twice or thrice a week. It's okay to let those snags sit for a day or two before dealing with them.
6 Easy Tips to Effortlessly Detangle Your Curls
Ready to make detangling your curls a breeze instead of a burden? Try these tips and tricks:
1. Coat Hair With Conditioner
Lather your curls in a hydrating conditioner before detangling. Let it soak in for a few minutes so the strands are super slick. For extra slip, mix a few drops of smoothing oil like argan into your conditioner before detangling strands.
2. Section Hair and Start Combing from The Ends
Part your hair into three sections (1 for each side and 1 for the nape) and work your way through each one by one. Use clips to section dry hair or gather soaked strands in your hands when wet.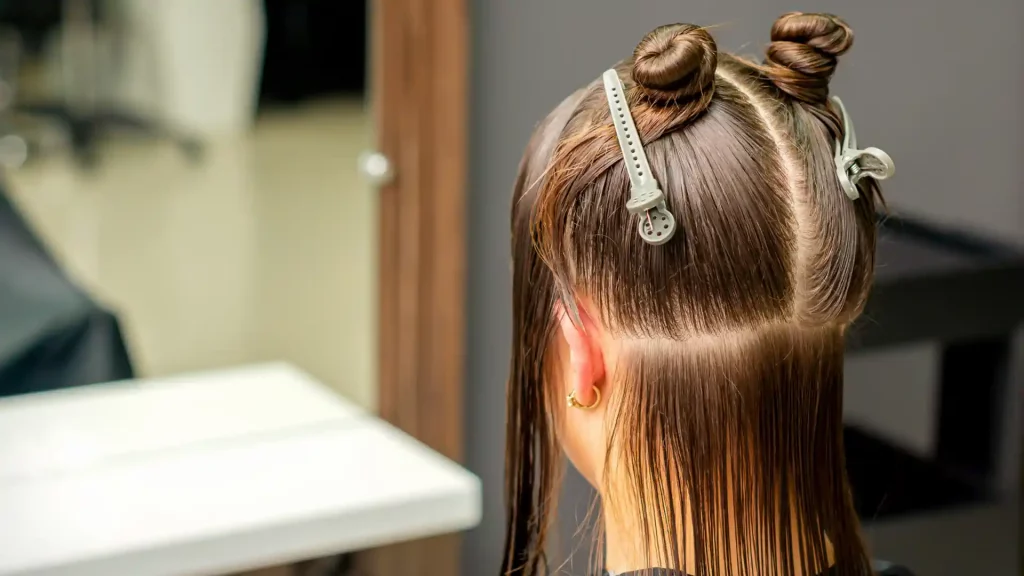 While working each section don't rake a comb through roots first—this just wraps tangles tighter! Gradually work up from the ends to prevent knotting.
3. Mist with Detangler Spray
Spritz hair thoroughly with a hydrating detangler spray. Formulas with ingredients like oils and glycerin reduce friction. I always try to go for detangling sprays with a light oil or watery base to avoid product build-up.
4. Use Fingertips
I spend 5-10 minutes using my fingers to gently separate strands and loosen knots before I even pick up a comb or brush. Forcing a comb through knots will only worsen the ripping and damage.
5. Ditch Combs and Switch to Brushes with Gentle Bristles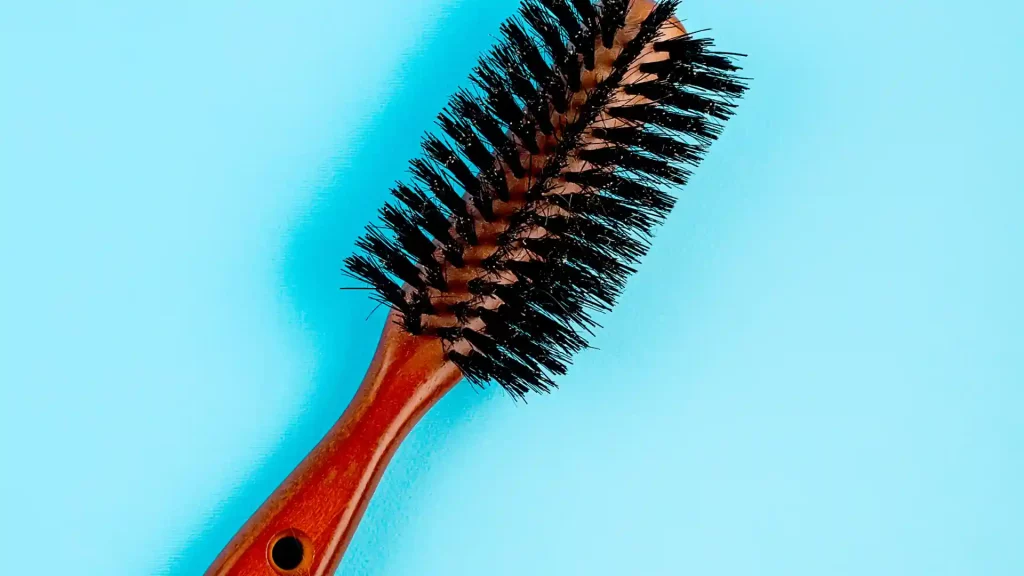 If one comb isn't gliding through easily, it's time to switch to brushes. A Denman brush might be more gentle than a wide-tooth comb, or vice versa.
Being the anti-hair product rebel I am, I find boar bristle brushes to be the softest for slick detangling. The natural bristles are less harsh than plastic and have a better slip.
6. Let the Warm Water Run for A While Before Entering the Shower
One of my all-time favs.
I'll run a hot shower for a while and let the room get nice and steamy before I hop in. The moisture in the air helps hydrate and loosen up my dry, tangled curls.
Similar to how steam removes wrinkles and creases from clothes, it softens up knots and makes detangling much quicker once I'm in the shower. I just have to be careful not to let the mirror fog up too much!
Must-Have Products To deal with tangled curly hair
I avoid applying products on my hair most of the time but sometimes the tangles are too much to handle without using some. Even then I try to keep them as light and harmful chemical-free as possible. Here are my recommended must-haves before you start your detangling process.
A moisturizing conditioner or mask. A hydrating conditioner provides the needed slip and moisture to loosen knots and allow combs to glide through smoothly. Some top options are SheaMoisture Manuka Honey & Mafura Oil Intensive Hydration Conditioner or Briogeo Don't Despair, Repair! Deep Conditioning Mask.
A wide-tooth anti-static comb or wet brush. Avoid tiny combs or brushes that will snag curls. A wide-tooth comb with long, smooth teeth lets you gently detangle. Popular options are the Toni & Guy Carbon Antistatic Comb or Felicia Leatherwood Detangler Brush.
A leave-in conditioner or cream. For detangling damp hair, a leave-in provides the perfect slippery coating. My favorite is the African Pride Shea Miracle Leave-In Conditioner.
A detangling spray. Spritz dry or damp hair with a hydrating detangling spray like Design Essentials Natural Almond & Avocado Detangling Leave-In Conditioner to instantly boost moisture and slip for easy detangling.
Oils. A few drops of smoothing oils like argan, jojoba, or coconut mixed into conditioner helps lubricate strands. Or you can opt for conditioners infused with coconut oil like the Blue Magic Coconut Oil Hair Conditioner.
Say Goodbye to Knots and Say Hello to Smoother Curls
No more ripping out knots inch by inch! By detangling your curls at the optimal time and with the proper tools and techniques, you can cut your detangling time significantly. Those annoying tangles will slide right out.
Now you can look forward to wash days instead of dreading the epic detangling session to come. And your lengths will thank you—less breakage means retaining those long, beautiful spirals. Ready to test drive these tips on your next wash day? Let me know the results in the comments!